A Great Opportunity to Partner With Us!
Sundance Martial Arts is proud to host the Canadian Taekwon-Do Federation's premier event of 2021. The Canadian National Championships and Team Selections are being held at Kal Tire Place in Vernon on April 24th and 25th. We are inviting you, as a member of our local business community, to partner with us in hosting this prestigious event.
This event is open to Canadian athletes of all ages and skill levels. It is especially important for Canadian black belts as it serves as an opportunity to earn a spot on the National Team at the World Championships in Tampere, Finland in September 2021.
We have put together several sponsorship packages at different commitment levels so that we can suit the needs of any size business and budget. This event is a great opportunity for our entire community to get involved and we want to give your business the chance to be a part of history!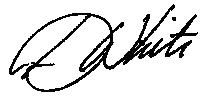 David White
Chair, Organizing Committee
Click below for our entire Sponsorship Opportunity Package: